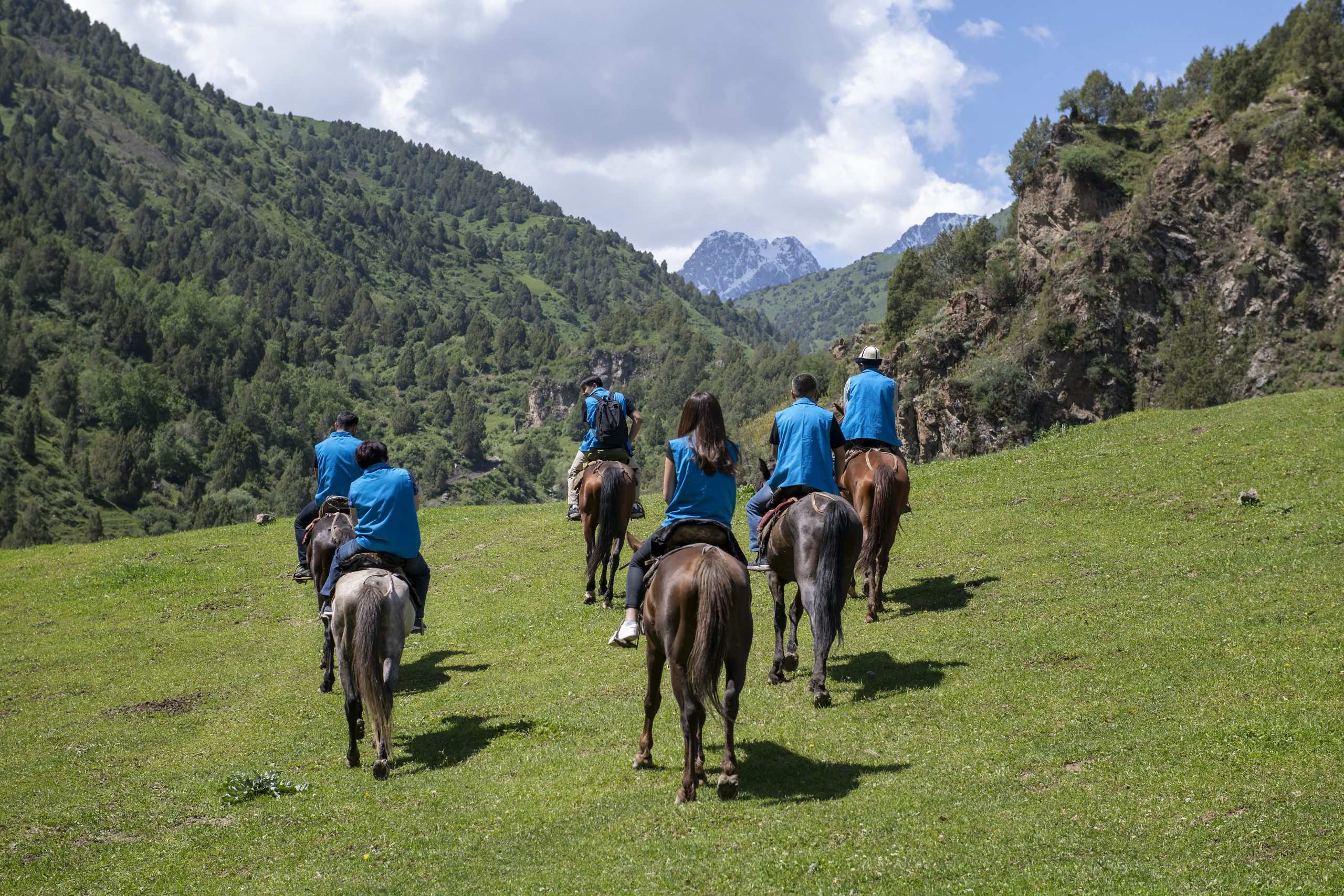 Mobile legal teams in Kyrgyzstan work to end statelessness in Central Asia
Following the dissolution of the Soviet Union in 1991, at least 280 million people lost their citizenship. Among them were nearly 60 million people in Kazakhstan, Kyrgyzstan, Tajikistan, Turkmenistan and Uzbekistan. In the years that followed, the borders in this region were often unsettled and undefined, leading to further complications around national identities.
In 2003, just over a decade later, Ferghana Valley Lawyers Without Borders (FVLWB) was formed to help address the issue of statelessness. The organisation now has 67 member-lawyers who specialize in matters of legal identity, migration and nationality across the Ferghana Valley, a densely populated region of Central Asia that also encompasses parts of Uzbekistan and Tajikistan.
According to UNHCR, the UN Refugee Agency, "a stateless person is someone who is not recognized as a citizen or a national under the laws of any country and, consequently, cannot enjoy the rights that are associated with citizenship. For most people, nationality is determined by place of birth, parentage or a long-term residence in a country. Some people are born stateless, but others become stateless." A stateless person can be denied healthcare, a job, education opportunities, free movement, banking and even the right to marry or purchase a mobile phone SIM card.
That is where Ferghana Valley Lawyers Without Borders comes in. Founding member Azizbek Ashurov moved with his family to Kyrgyzstan from Uzbekistan in 1991 and faced numerous obstacles and bureaucratic hurdles in becoming a Kyrgyz national. Motivated to help other stateless persons, Ashurov and his colleagues formed FVLWB to provide free legal aid to stateless and undocumented persons throughout the country, working closely with UNHCR and the Kyrgyz authorities. Since its founding, the organisation has identified over 10,000 undocumented people in the region, through 30 mobile legal teams. These teams travel frequently, often on horseback, to reach remote mountain villages to provide legal aid on civil status and documentation.
Due in large part to FVLWB's efforts, in 2019 the Kyrgyz Republic became the first country in the world to end statelessness. 
In 2019, Ashurov was awarded the prestigious Nansen Refugee Award for his efforts to support refugees and displaced people. Ashurov told UNHCR that he "does not secure citizenship for people who live without it, [but] simply returns what was theirs all along." 
In early 2020, FVLWB was part of a group advocating to block Kyrgyzstan's proposed "citizenship deprivation bill." This legislation would have made dual citizenship illegal and would have effectively revoked the citizenship of over 550,000 Kyrgyz people who work in Russia and send remittances back home. In March 2020, the government was forced to withdraw the bill under civil society pressure.
Beyond their work at the national level, FVLWB are also dedicated to supporting countries across the region to achieve the same historic goal as Kyrgyzstan. The organisation is the co-founder and host for the Central Asian Network on Statelessness – a voluntary informal network established in 2017. The Network has 11 civil society organisation members from five Central Asian countries who exchange experiences and information in an effort to collectively end statelessness in the region. 
Return to grantee stories