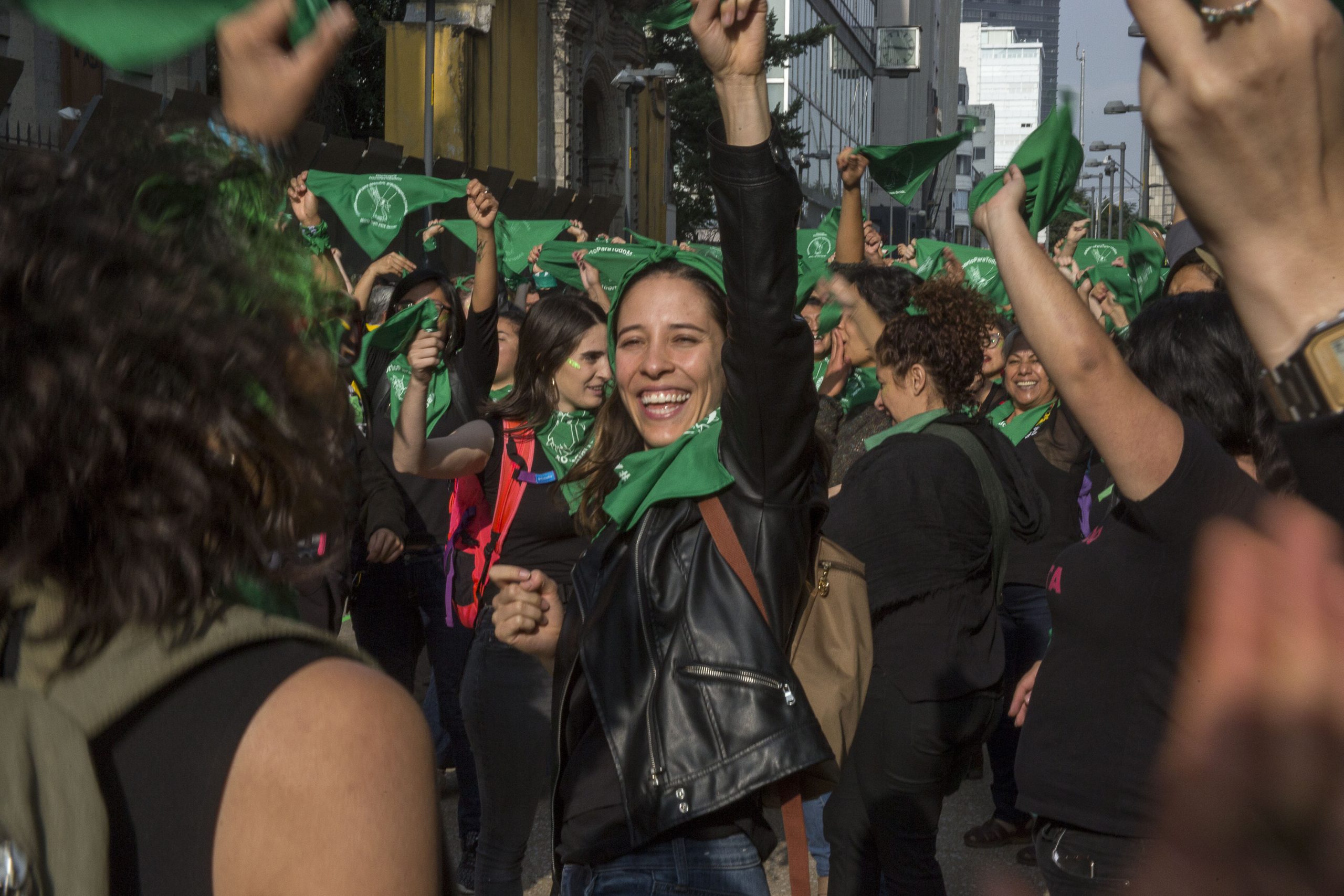 Former SRT grantee celebrates as abortion is decriminalised across Mexico
In September, Mexico's supreme court unanimously ruled that state laws prohibiting abortion are unconstitutional and violate women's rights. Former SRT grantee partner Grupo de Información en Reproducción Elegida, (GIRE), have been campaigning for reform for 20 years, and last year filed an injunction against the Mexican regulation that criminalised abortion. In a statement GIRE confirmed that now, "No woman or pregnant person, nor any health worker, will be able to be punished for abortion."
The ruling came two years after the court ordered the northern state of Coahuila to remove sanctions for abortion from its criminal code, setting off a gradual state-by-state process. So far, 12 of Mexico's 32 states have decriminalised abortion. But in the remaining 20 states where there are still restrictions, this new federal ruling means any pregnant person can now seek an abortion in a federal health facility.
"I'm very moved and very proud," Rebeca Ramos, executive director of GIRE told journalists. "This makes possible what we had not achieved in many years, which is that at least in certain institutions all across the country legal and safe abortion services can be provided."
Mexico's two congressional chambers will now need to come together to pass an accompanying law, eliminating abortion from the country's penal code, a process that could happen quickly or take years.
After decades of work by activists, this trend has also been seen in the wider region, with Argentina legalising abortion in 2020, and Colombia following suit in 2022. This is in stark contrast to Mexico's northern neighbour, the United States of America, where in 2022 the Supreme Court overturned Roe vs Wade, the 1973 ruling that provided a right to abortion nationwide. This has now allowed specific states to ban abortion, criminalising both the women seeking it and the medical professionals providing it.
Return to grantee stories