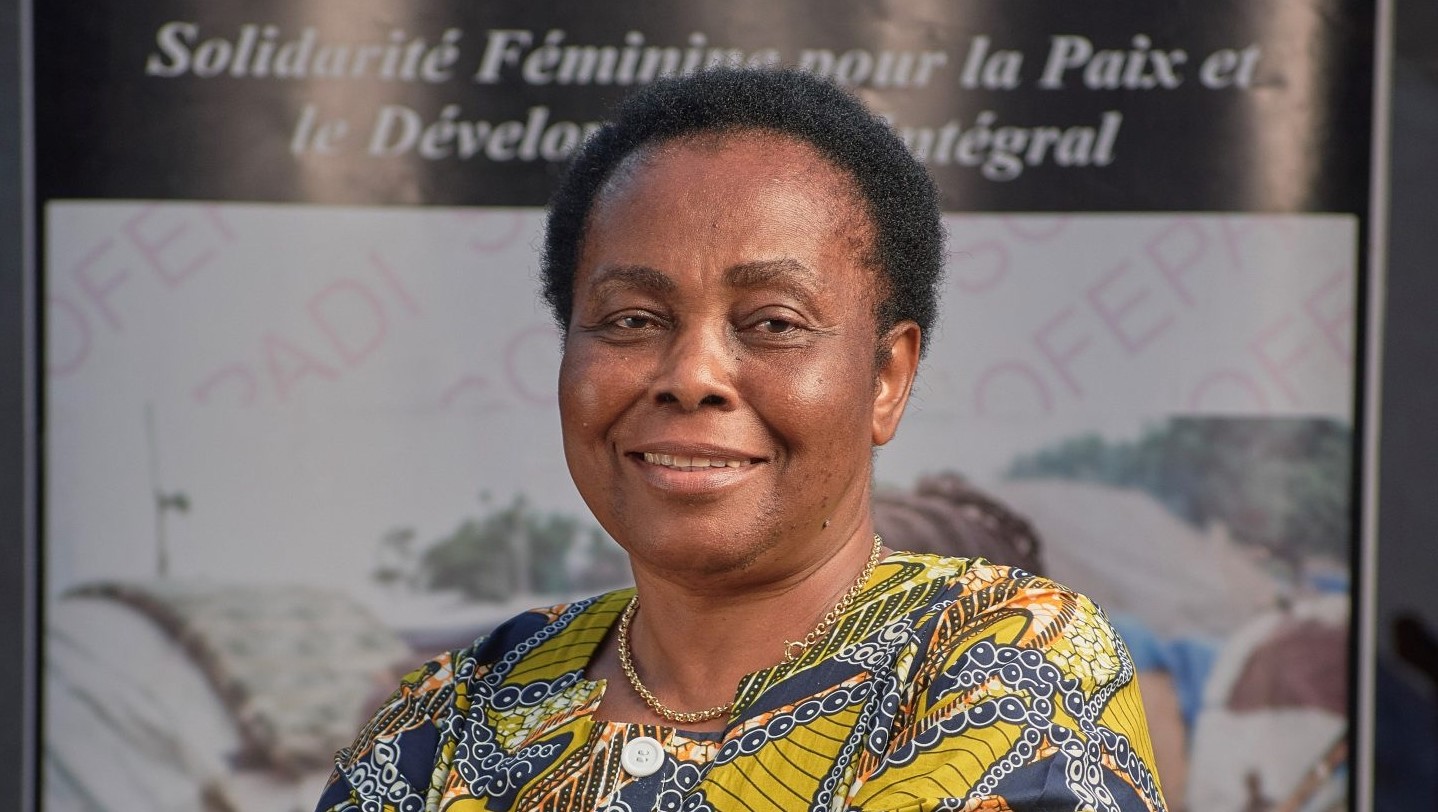 Founder of SRT grantee SOFEPADI wins the 2023 UN Human Rights Award
Julienne Lusenge, a Congolese human rights activist, and founder and Chair of the Board of SRT grantee SOFEPADI, has been named as one of five recipients of the 2023 UN Human Rights Award. The UN notes that Lusenge has been "contributing consistently and uncompromisingly to women's human rights advancement in the Democratic Republic of the Congo for over 40 years."
Lusenge had been a journalist who focussed on telling women's stories in rural villages. In 1997 during the civil war, she began hearing accounts of wartime sexual violence. In an interview she recalled that; "We started to receive shocking reports of armed groups raping women in the communities. It was too much: I had to get involved." In 2000, Lusenge and seven other journalists founded Women's Solidarity for Inclusive Peace and Development (SOFEPADI) to provide medical and psychological support to survivors, as well as legal representation in court.
In its 23 years, SOFEPADI has given holistic medical care to over 7,500 victims of wartime sexual violence and has helped convict 800 perpetrators of this violence. Additionally, in 2021 the US State Department said Lusenge's vocal testimonies of this violence had "contributed to the adoption of international agreements such as UN 1820, which recognises sexual violence as a weapon of war."
More broadly, SOFEPADI also works to promote and defend the human rights of women and girls, and to promote and educate on peace, the resolution of conflict, and the political participation and leadership of women.
Lusenge has previously told journalists; "If I have had the opportunity to be educated and have the opportunity to speak, why not continue to help other women speak for themselves?" She continued that; "It is not normal that our children are born into war, grow up in war, and grow old in war. One of my goals is to create an 'army' of young feminists who know their rights, who aren't afraid to use their voice and influence."
In 2007, Lusenge also helped to establish the Fund for Congolese Women, which aims to bridge the gap between international donors and grassroots women's organisations to allow them to access funding.
Lusenge has been the recipient of many international awards, including the Aurora Prize for Awakening Humanity in 2021, the Geneva Summit International Women's Rights Prize in 2018, and the French Legion of Honor in 2013. This latest accolade, the UN Human Rights Prize 2023, is awarded every five years for "outstanding achievements in the field of human rights." Previous recipients have included Nelson Mandela, Malala Yusafzai, and the International Committee of the Red Cross (ICRC). This year's recipients were chosen by a Special Committee from more than 400 nominations. Along with Juliene Lusenge, the winners include the Human Rights Center "Viasna", based in Belarus, Amman Center for Human Rights Studies from Jordan, Julio Pereyra from Uruguay and the Global Coalition of civil society organizations, Indigenous Peoples, social movements and local communities.
Return to grantee stories