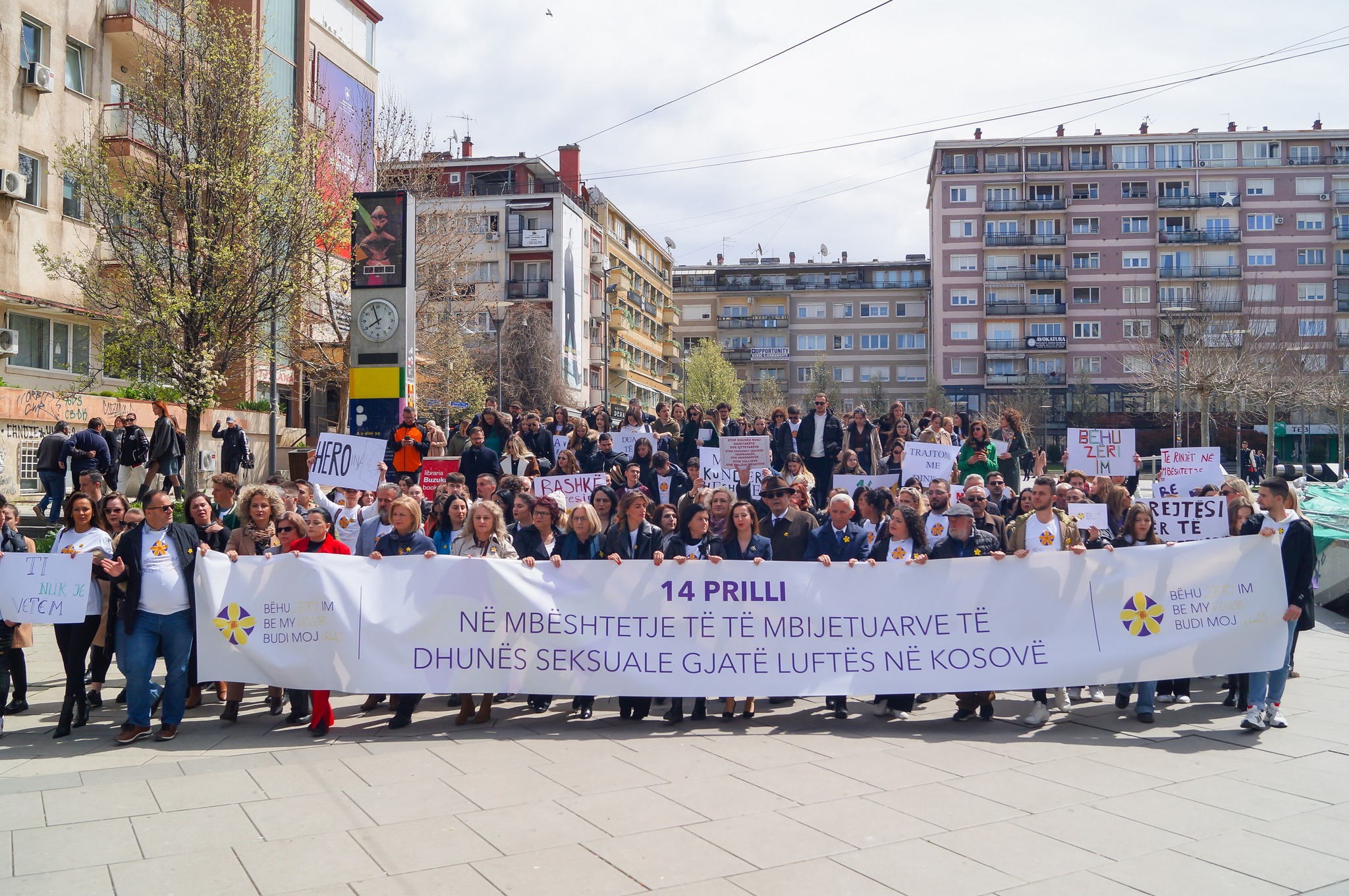 KRCT secures official Memorial Day for Survivors of Sexual Violence in Kosovo War
Kosovo will mark 14th April as a Memorial Day of the Survivors of Sexual Violence during the Kosovo war of 1998-1999 – following four years of advocacy by SRT grantee the Kosova Rehabilitation Centre for Torture Victims (KRCT).
It is hoped the day will raise awareness of the experiences of survivors and combat the stigma they face. Feride Rushiti, founder and Executive Director of KRCT noted; "this Memorial Day [will] help build a more inclusive and just society that recognises and addresses the injustices and suffering of survivors of wartime sexual violence in Kosovo. In commemoration of this historical day, we organised a march with young people, as the future of this country, who can do a lot in the field of transitional justice and raising awareness about the painful past."
14th April was selected as it was on that day in 1999, that then 16-year-old Vasfije Krasniqi Goodman was sexually assaulted by a Serbian police officer. She was the first sexual assault victim of the war to publicly speak out, on national television. Attending the march, she said; "April the 14th 1999, was the worst day of my life. From today I want to turn this day into strength and courage."
The Minister of Justice, Albulena Haxhiu, who also took part in the march, declared that; "We bow to your unparalleled courage and strength. We are together and will raise society's awareness of the horror these people experienced. We must fight the stigma and stand by them." She stressed that the Ministry of Justice will finalise a strategy for transitional justice, including psycho-social assistance for survivors of sexual violence during the war. It will also push Kosovo's Assembly to establish an institute for the documentation of crimes against humanity during the war.
Donika Kadaj-Bujupi, Political adviser to President Osmani, stated that the survivors should be at the centre of the healing process. "The rape of more than 20,000 women in Kosovo during the war in 1998 to 1999, but also what is happening in this century in Ukraine, proves that humanity continues to deal with sexual crimes. Survivors must be at the centre of the healing process."
In 2000, Human Rights Watch found that rape and other forms of sexual violence were used in Kosovo as weapons of war and instruments of systematic "ethnic cleansing." In 2014, legislation was passed by the Kosovan Parliament to formally recognise survivors of sexual violence and entitle them to a monthly pension of 230 euros.
Return to grantee stories