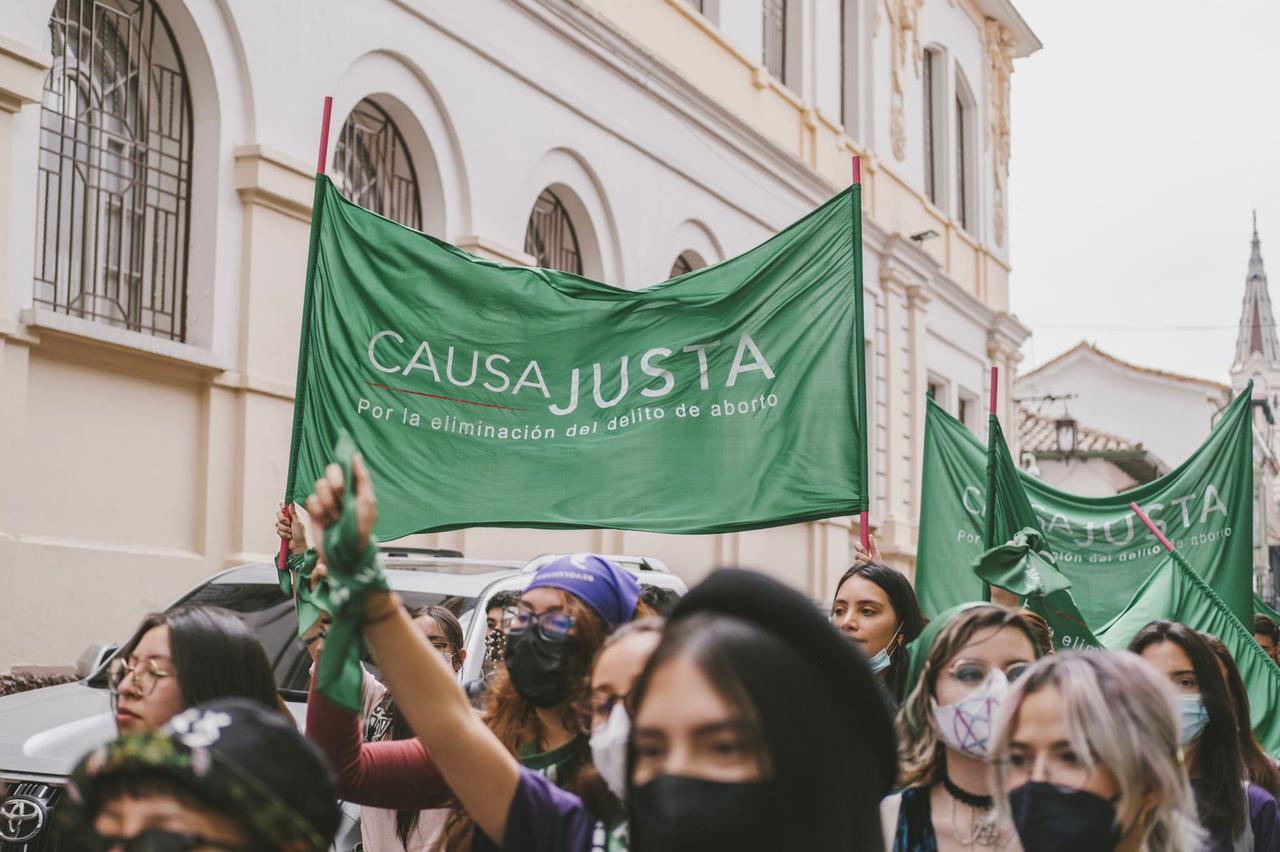 Latin America's Marea Verde movement secures new victory in Colombia
In late February 2022, hundreds of activists from Latin America's "Marea Verde" or "Green Wave" movement donned green neck scarves and signs to celebrate a critical victory for women's reproductive rights in the region. On February 21, Colombia's Constitutional Court ruled 5–4 to expand the rights of women and girls to obtain safe, legal abortion care within the first 24 weeks of pregnancy for any reason and without legal barriers to access. The three exceptions for which Colombia legally permitted abortion prior to the decision – in cases of rape or incest, fetal nonviability and to protect the life and health of the woman – continue to remain in place for those seeking to obtain abortion care beyond 24 weeks of gestation. The ruling also protects the rights of healthcare professionals to carry out abortions within these parameters.
The case is only the second time access to abortion was fought in court, not in congress, and comes after a decades-long fight spearheaded by the movement of women in Colombia and, recently, by the "Causa Justa" movement that argued the punishments for abortion were discriminatory and unconstitutional. The movement included hundreds of local organisations and activists, including SRT grantee Women's Link Worldwide, one of the organisations that wrote the legal action. The successful strategy and recent victory signal a shift in public opinion towards decriminalisation of healthcare decisions. 
Women's Link Worldwide is a global organisation that works with national, regional and local partners to promote social change that advances the human rights of women and girls, especially those facing multiple inequalities. In this particular case, Women's Link contributed with a creative legal and communications strategy centred on the importance of eliminating the abortion as a crime in the criminal code. 
Since 2006, Colombian law only allowed abortion in three circumstances: rape/incest, nonviability of the fetus or to protect the life or health of a pregnant person. Because abortion is still within the criminal code and remains a crime outside of the three exceptions, many women — especially those facing multiple inequalities — are unable to access safe, legal abortion care. This legal ambiguity has become the main barrier because it creates an atmosphere of inadequate information, fear and stigma for women, human rights defenders and health care providers. Causa Justa argued in its lawsuit that keeping abortion in Colombia's criminal code  is unjust and forces women who need abortions — especially the most vulnerable — into unsafe abortions.
During 2020 alone, women's rights activists state that at least 26,223 unsafe abortions were carried out across Colombia, and at least 350 women were convicted or sanctioned for abortions between 2006 and mid-2019, including at least 20 girls under the age of 18. Many of these women were from vulnerable populations, including low-income women, adolescent girls, women and girls living in situations of armed conflict, and victims of gender violence. The decision will help destigmatize women and girls who seek out abortion and remove barriers for them to access – and be integrated into – the healthcare system.
"Today's ruling is an important step forward in allowing Colombian women and girls greater access to legal, safe and dignified abortion care, without fear of punishment and without having to resort to unsafe abortions. This ruling puts Colombia as the country with the most advanced legislation in Latin America and the Caribbean," said Mariana Ardila, Women's Link Worldwide Managing Attorney and one of the leading plaintiffs in the case in a press release. "While this is a landmark decision for Colombia and for the surrounding region, Colombia's Constitutional Court missed an excellent opportunity to be at the forefront of the world by regulating abortion outside of criminal law and to treat it as a public health issue."
While local activists will continue to advocate for the removal of abortions from the penal code, Colombia will be celebrated as one of only a few countries in the Latin American and Caribbean region that now allow legal abortions. In recent years, Argentina, Uruguay, Cuba and Guyana have passed laws to expand access to abortions. As of 2021, Mexico ruled that penalising abortion is unconstitutional, while legalisation still varies state by state. These victories signal momentum in the fight to decriminalise abortion and protect the health of women and girls in the majority-Catholic region. 
Return to grantee stories