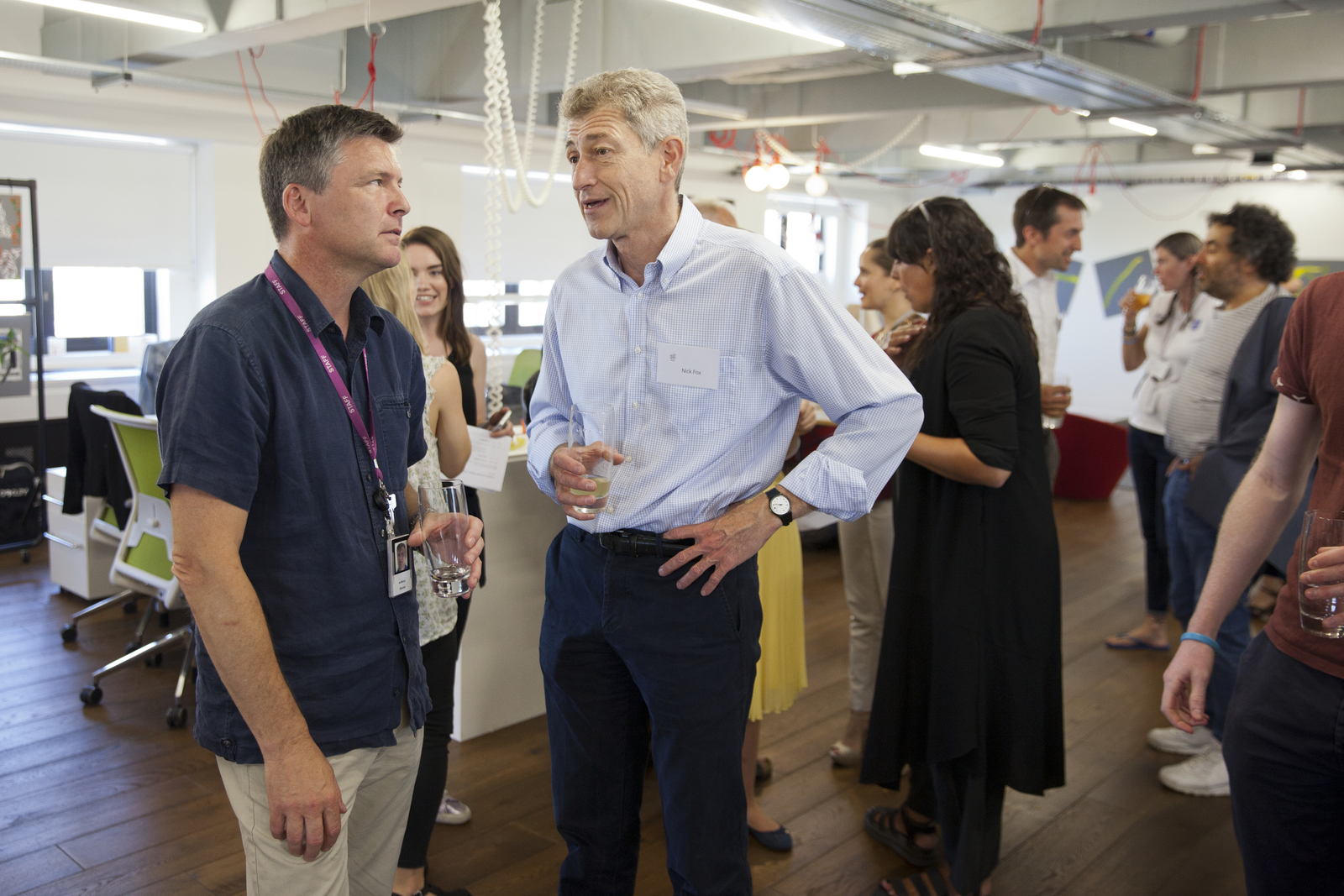 New research programme offers hope for treating and preventing dementia
In 2019, a grant to University College London helped establish the Neurogenetic Therapies Programme, which uses cutting-edge techniques to investigate promising genetic therapies for neurodegenerative conditions, including Alzheimer's disease and other forms of dementia. It is based at UCL's Queen Square Institute of Neurology.
One in three adults in the UK will develop dementia. While the proportion of deaths due to cardiovascular disease, HIV and cancer are falling year on year in the UK, dementia-related deaths are on the rise. Prior to the COVID-19 pandemic, dementia was the leading cause of death in the UK, and the number of people living with dementia continues to grow. There are already an estimated 850,000 people with dementia in the UK and over one million are predicted to be affected by 2025. Despite this, there are currently no clinically effective treatments available in the UK.
The immense physical, psychological, social, and economic impact of this devastating condition, not only on the people living with it but also on their carers, friends and families, reinforces the urgent need to find treatments. 
"Dementia is one of the most pressing public health problems of our age", says Professor Nick Fox, who leads the Neurogenetic Therapies Programme. "We desperately need therapies to slow or prevent the diseases that cause dementia. Great progress has been made in many other conditions that were previously thought to be incurable – progress achieved through sustained research. We now must do the same for dementia." 
Research on neurogenetic therapies offers enormous potential for treating dementias and other neurodegenerative disorders. The UCL programme is one of the first dedicated programmes to focus exclusively on developing new genetics-based therapeutic opportunities to treat Alzheimer's and other causes of dementia. 
The programme identifies new treatment opportunities, builds multidisciplinary research teams and enables the essential experiments needed to test each opportunity and advance the most promising into human testing. The aim is to grow and strengthen a research ecosystem that encourages innovation and collaboration and feeds the discovery pipeline for potential treatments. 
From bench to bedside
The research team's governance structure is rigorous in its science and flexible in its operations. They search for innovative approaches to new therapies from across their community. Each is assessed by relevant experts and the best ideas are quickly confirmed and researchers put to work.
Some projects are in the early stage, calling for lab-based experiments to pressure test ideas and advance only those that show the greatest promise. Others enter the programme at the point of clinical testing in patient volunteers. Projects range from potential new drug targets that must be rigorously tested in the laboratory, to new treatments and new ways of administering therapies to patients.
Patients are at the heart of the work. They and their families commit a huge amount of time and effort to the programme and form a critical part of the research team. "Genetic therapies offer real hope for families affected by single gene disorders and also for neurodegenerative disease more widely," says Professor Fox. Moreover, he says, he and the research teams rely on the generosity and dedication of the research volunteers.
"Taking part in research has given me something positive to focus on," said Sophie Leggett, a member of the institute's Rare Dementia Support group. She recently discovered she carries a gene that causes Familial Alzheimer's Disease and will develop early-onset dementia. "I strongly believe that something will be learned from it that will help guide future research. I don't think that I would have my positive outlook on life if I hadn't been involved in the research and it will be a very sad day for me when I'm no longer able to do it."
UCL's history makes it well-suited for a research programme of this ambition. The first gene for Alzheimer's disease was discovered at UCL, which also established in 2012 one of the world's first clinical research facilities dedicated to experimental medicine in neurodegeneration. This demanding patient-facing research is also at the core of the Neurogenetic Therapies Programme.
UCL's approach to science and healthcare research features collaboration with other universities and industry partners, including a very close working relationship with the UK Dementia Research Institute.
"Alzheimer's disease and the other neurodegenerative disorders are just too complex and challenging for any single institution to solve", says Dr. Adrian Ivinson, Co-Director of the UK Dementia Research Institute. "Collaboration is the answer. We will continue to work hand in hand with the Neurogenetic Therapies Programme to bring about the changes that our patients need, sharing ideas, resources, risks and knowledge."
Return to grantee stories