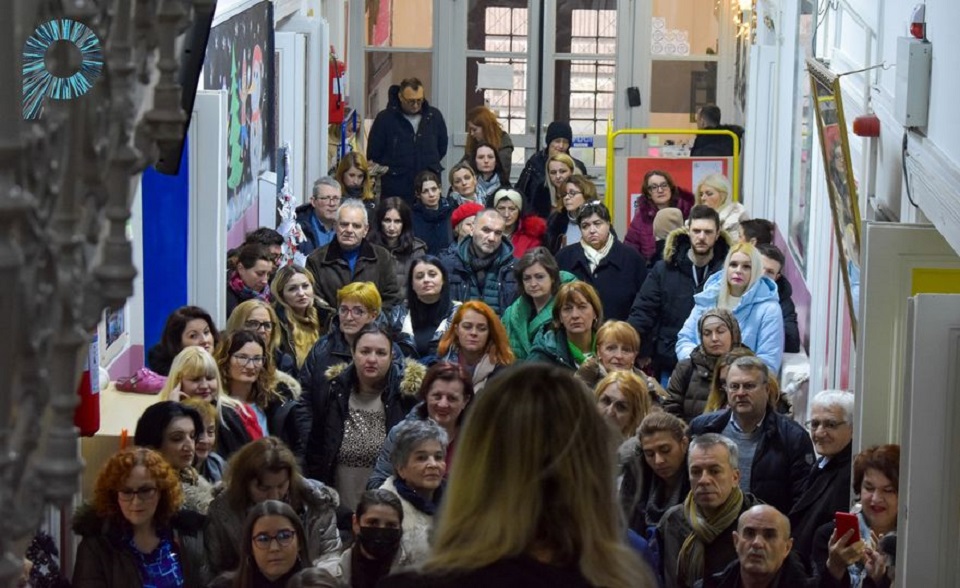 Post Conflict Research Center influences the formal education system in Bosnia and Herzegovina through Holocaust manual
SRT Grantee Post Conflict Research Center has contributed to a new teaching manual, Holocaust and Peace – Lessons from the Past for our Future, which will be rolled out as part of the official school curriculum in the Canton of Sarajevo in Bosnia and Herzegovina this year.
The Post Conflict Research Center has held its first training for 100 teachers, in what it sees as an important milestone – being able to influence and improve the formal education system in Bosnia and Herzegovina. These teachers will go on to teach approximately 400,000 students every year about the Holocaust, moral and civil courage, peaceful and intellectual living, and the role of the individual in affecting positive change.
Through a series of workshops, the Post Conflict Research Center worked alongside Educators Institute for Human Rights and Forum ZFD to develop the materials based on a common understanding of educational priorities in peacebuilding, history teaching, mass atrocity prevention and response. The manual is a supportive, practical, and didactic guide for educators who work with elementary school, high school and first year university students as well as with young people in formal and non-formal education sectors. It encompasses four key modules, which are titled 'History', 'Human Rights', 'Constructive Culture of Remembrance', and 'Language, Literature and the Arts'.
Post Conflict Research Center's Director Velma Šarić explained the importance of the manual: "This curriculum is the first of its kind for Bosnia and Herzegovina in several ways. It is the first time that peace as a subject will be taught in Bosnian school settings in recent history. The curriculum focuses on developing the critical thinking skills of youth and presents topics such as combating propaganda, hate speech, and discrimination which are modern challenges in our society. Finally, the curriculum was created by teachers for teachers, meaning that it is a ready-made material available for use across the country, primarily within classes of history, sociology, democracy, and human rights. Among other partners, we are very thankful for the support of the Jewish community in Bosnia and Herzegovina, and their encouragement in doing this historical work together.''
Due to the country's complex system of government, and lack of state Ministry of Education, the Canton of Sarajevo is the first Bosnian region where the curriculum will be implemented. The Post Conflict Research Center is opening negotiations with other cantons and entity levels to ensure the manual's implementation across the country for all students.
Return to grantee stories