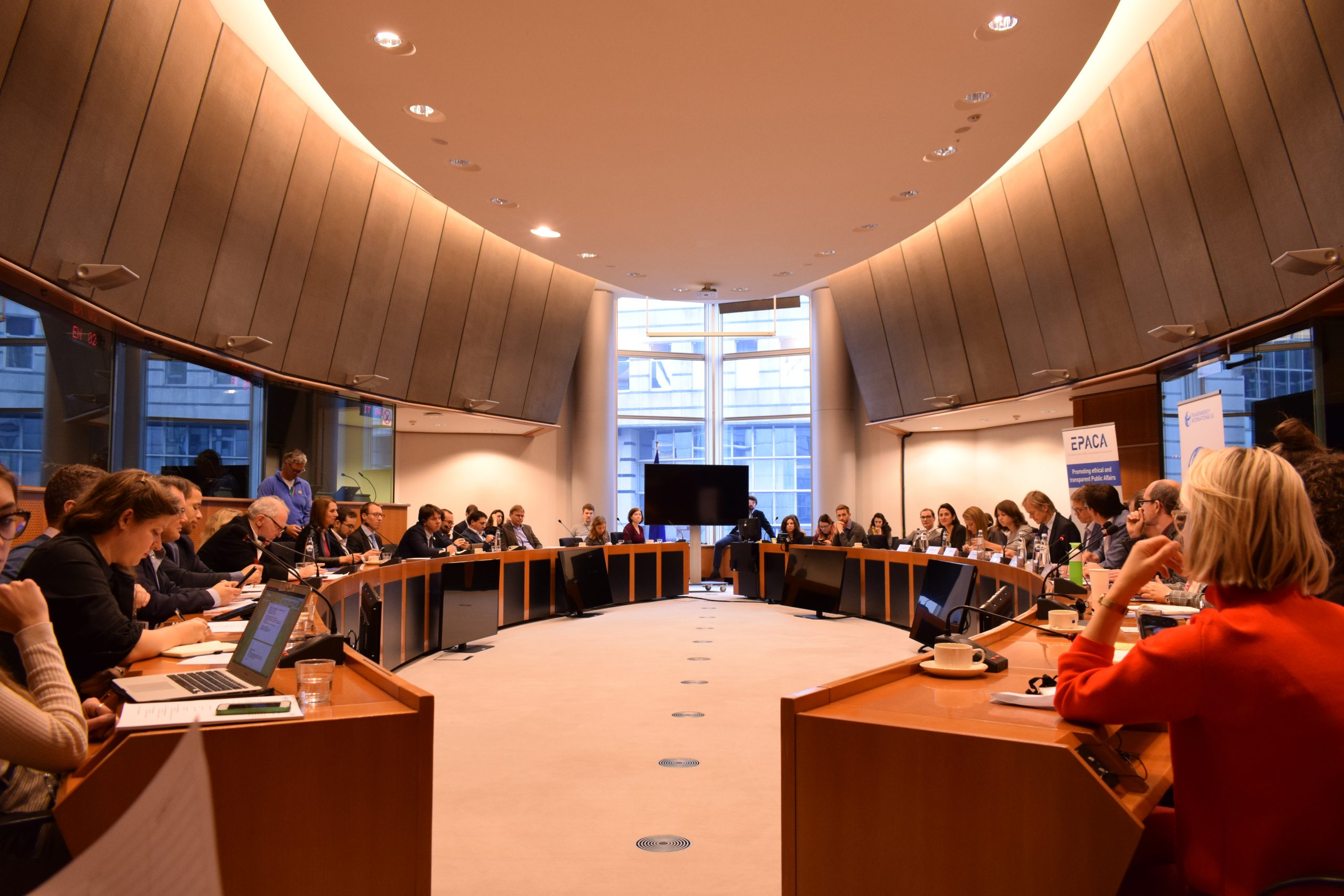 Demanding transparency and challenging corruption across the European Union
Transparency International EU (TI EU) is the Brussels office of the global civil society movement against corruption. TI EU promotes integrity, transparency and accountability in the EU institutions and advocates for changes to the EU's internal and external policies to combat corruption and illegal financial flows.
Working as part of a broad civil society coalition, TI EU campaigned successfully for the adoption of EU legislation to protect whistleblowers in 2019. The new legislation should help to improve the situation in countries like Spain, where those who expose corruption often face retaliation, dismissal and prosecution in the courts.
TI EU is also a leading advocate for greater transparency around lobbying in Brussels, campaigning for mandatory registration of lobbyists and publication of all lobby meetings. In June 2020, TI EU launched a new feature on its EU Integrity Watch platform that tracks lobby meetings with Members of the European Parliament. TI EU has been instrumental in rolling out Integrity Watch platforms to eight EU member states.
The organisation is currently advocating for the inclusion of corruption within the scope of the 2020 European Magnitsky Act, which allows the EU to freeze assets and impose travel bans on individuals involved in serious human rights abuses. It is also promoting greater corporate tax transparency and anti-money laundering mechanisms, as well as the creation of an independent EU ethics body, to combat fraud and corruption involving EU funds, among other efforts. 
TI EU and its national-level partners (particularly those in Poland and Hungary) have campaigned for rule of law conditionality since 2017. Last year, the European Council and Parliament announced a new regulation that ties the disbursement of EU funds to member states' ability to uphold the rule of law. The new tool is expected to be launched in 2021 and the EU Commission has already started looking into cases of potential breaches of the respect of rule of law.
Return to grantee stories