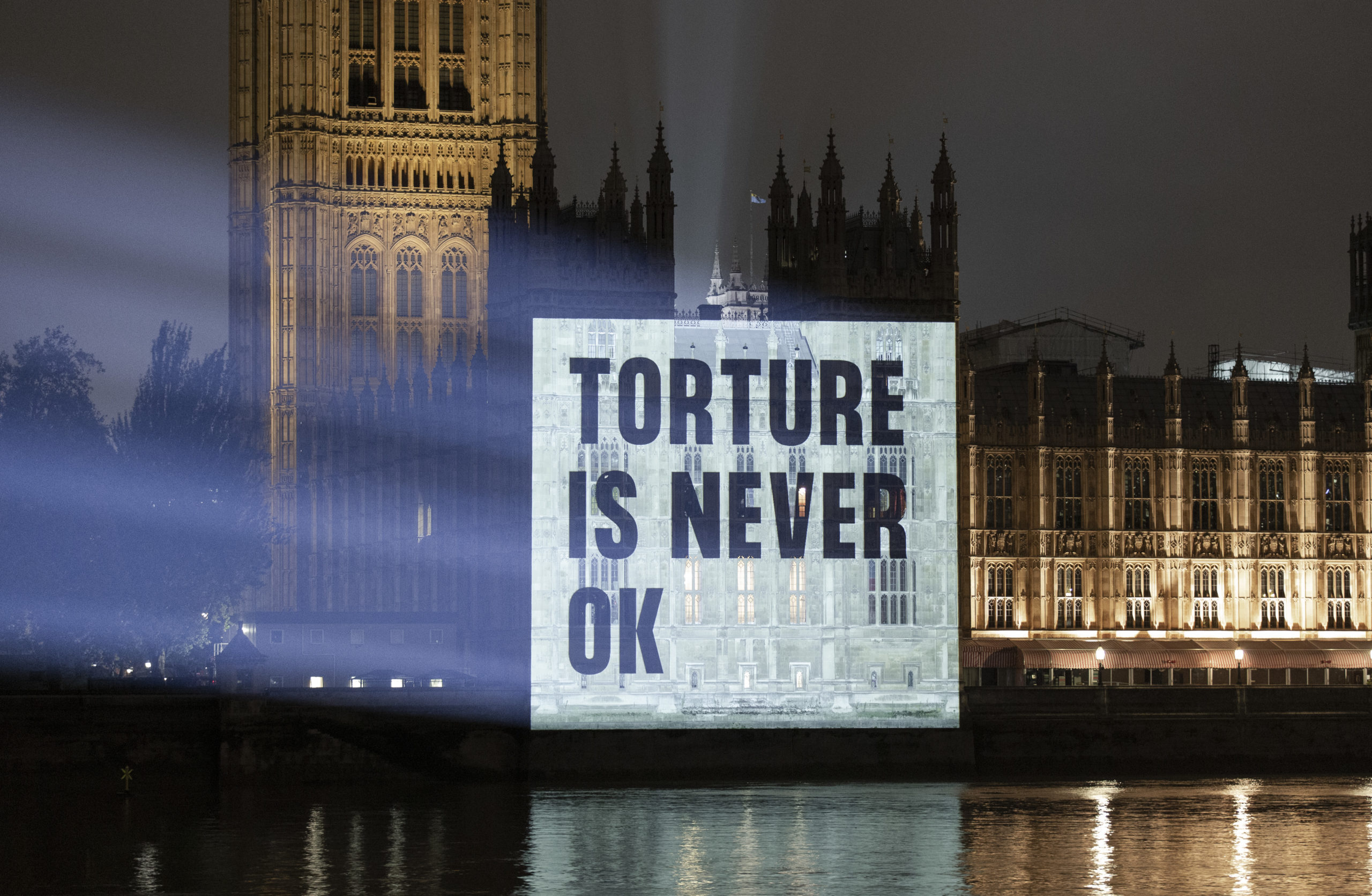 Freedom from Torture honored for successful UK stop torture impunity campaign
Trust grantee Freedom from Torture and the Survivors Speak OUT network were awarded the "Campaign of the Year" award at the prestigious Sheila McKechnie Foundation Awards in May 2022 for their work to stop torture impunity.  Steve Crawshaw, Director of Policy and Advocacy at Freedom from Torture, and Sepideh Sahar from Survivors Speak OUT, accepted the award.
The campaign removed torture, war crimes, and crimes against humanity from the impunity provided by the Overseas Operations Bill, which "protected British armed forces personnel from allegations of acts of torture and other war crimes committed abroad more than five years earlier," according to the foundation . 
Freedom from Torture, which returned as a SRT grantee in 2019, is a NGO dedicated to healing and protecting people who have survived torture.  The organisation exposes torture globally, fights to hold torturing states to account and campaigns for fairer treatment of torture survivors in the UK.
Freedom from Torture and Survivors Speak OUT helped coordinate a broad coalition of NGOs, torture survivors and other stakeholders, developed a multi-channel communications and advocacy campaign to appeal to the UK government to remove impunity from the Bill, calling the proposal unjust and a dangerous precedent for other governments. After heavy criticism from campaigners, including former NATO Secretary-General Lord Robertson, who said the Bill would have undermined "some of the most basic international legal standards for which this nation was renowned," the government conceded on the impunity proposals. 
The campaign helped governments and victims alike hold perpetrator who commit acts of torture accountable, upheld the rule of law and allowed victims of torture to achieve justice and healing. Importantly, it sets a precedent for other countries that are considering similar legislation. 
"We must all make sure that we never come this close to decriminalising torture again," said Kolbassia Haoussou, Director of Survivor Empowerment at Freedom from Torture in an article on the Sheila McKechnie Foundation website. 
Through this campaign, Freedom from Torture also raised awareness about torture, with polling showing that increased numbers of people in the UK believe torture is always wrong.
Return to grantee stories