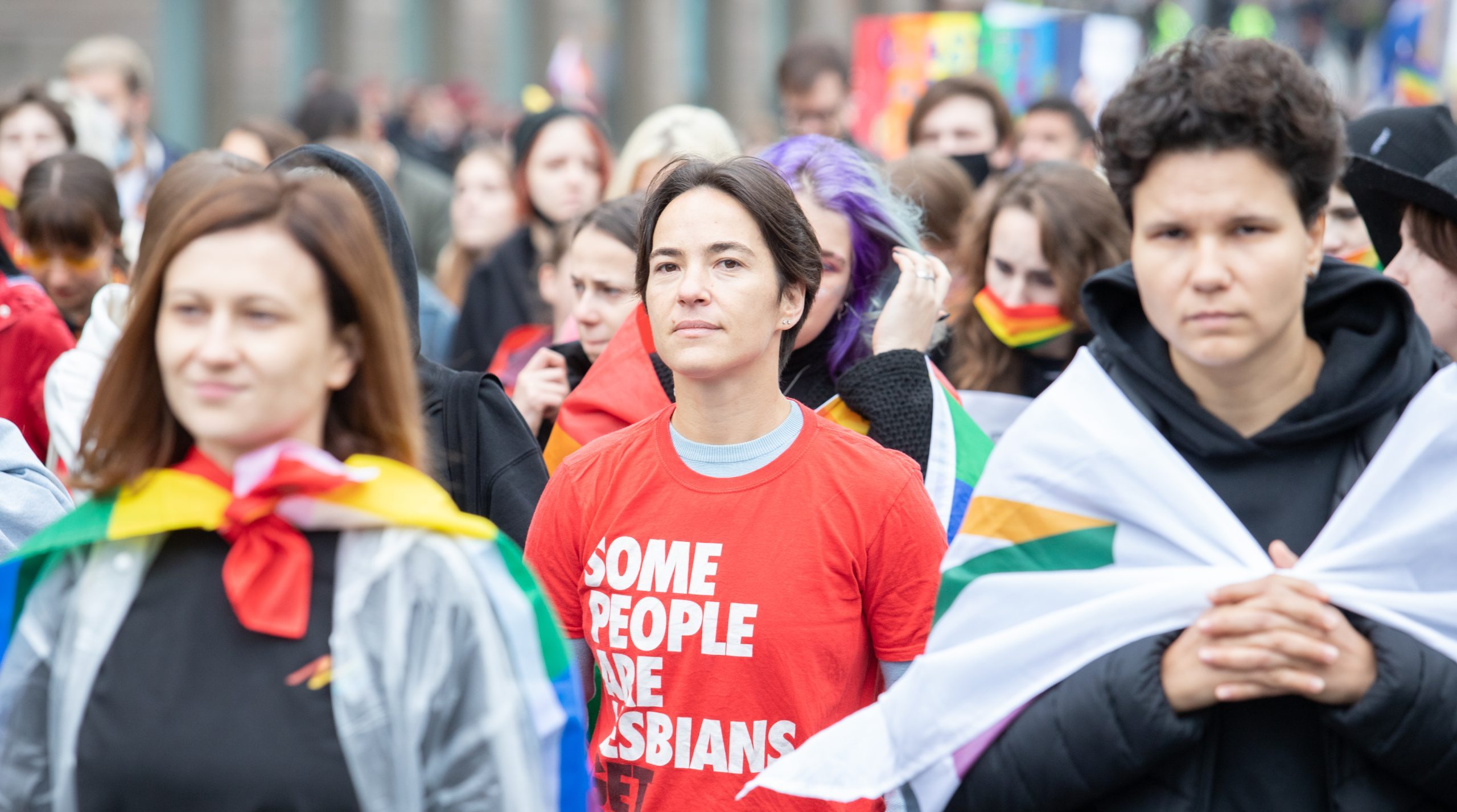 Insight co-founder named as one of TIME Magazine's Women of the Year
Olena Shevchenko, co-Founder of SRT grantee Insight, has been named one of TIME Magazine's Women of the Year for 2023, dedicating her award, "to all the invisible women of Ukraine who are doing the impossible, bringing our victory closer".
She has been fighting for the LGBTI community and women's rights for over fifteen years, co-founding Insight in Kyiv in 2007. There, among other things, she focussed on advocacy for anti-discrimination and hate crime legislation, legal and psychological support, and education.
However, since the Russian invasion of Ukraine in 2022, her work has taken on another dimension. She has also been fundraising to support civilians in Ukraine on the frontlines of the war, particularly those who are more vulnerable, including women, the LGBTI community, and the disabled. Together with colleagues she raised an estimated $400,000 in 2022, to provide support including medical supplies, shelter, psychological help, and food, as well as relocation and legal aid. TME Magazine acknowledged that "Russia's war has made marginalized groups even more vulnerable, and Shevchenko's work all the more urgent." Shevchenko added that, "the level of sexual violence during the war—you can't imagine."
Throughout her campaigning Olena has faced hostility and violence, having been attacked seven times over the last five years. Even during the war, Shevchenko's efforts are sometimes met with hostility, and she noted that, "the war started and I think that's at least a few steps back for us in terms of the human rights in our country". However, in continuing the fight for the LGBTI community and women's rights, as well as providing much needed aid, Shevchenko stated that, "you need to remind people that women are not people who just need to give birth to new soldiers and take care of our heroes." TIME Magazine called the Women of the Year 2023 "extraordinary leaders… working toward a more equal world".
You can read more about the work of Insight here and donate to Shevchenko's fundraising here.
Return to grantee stories