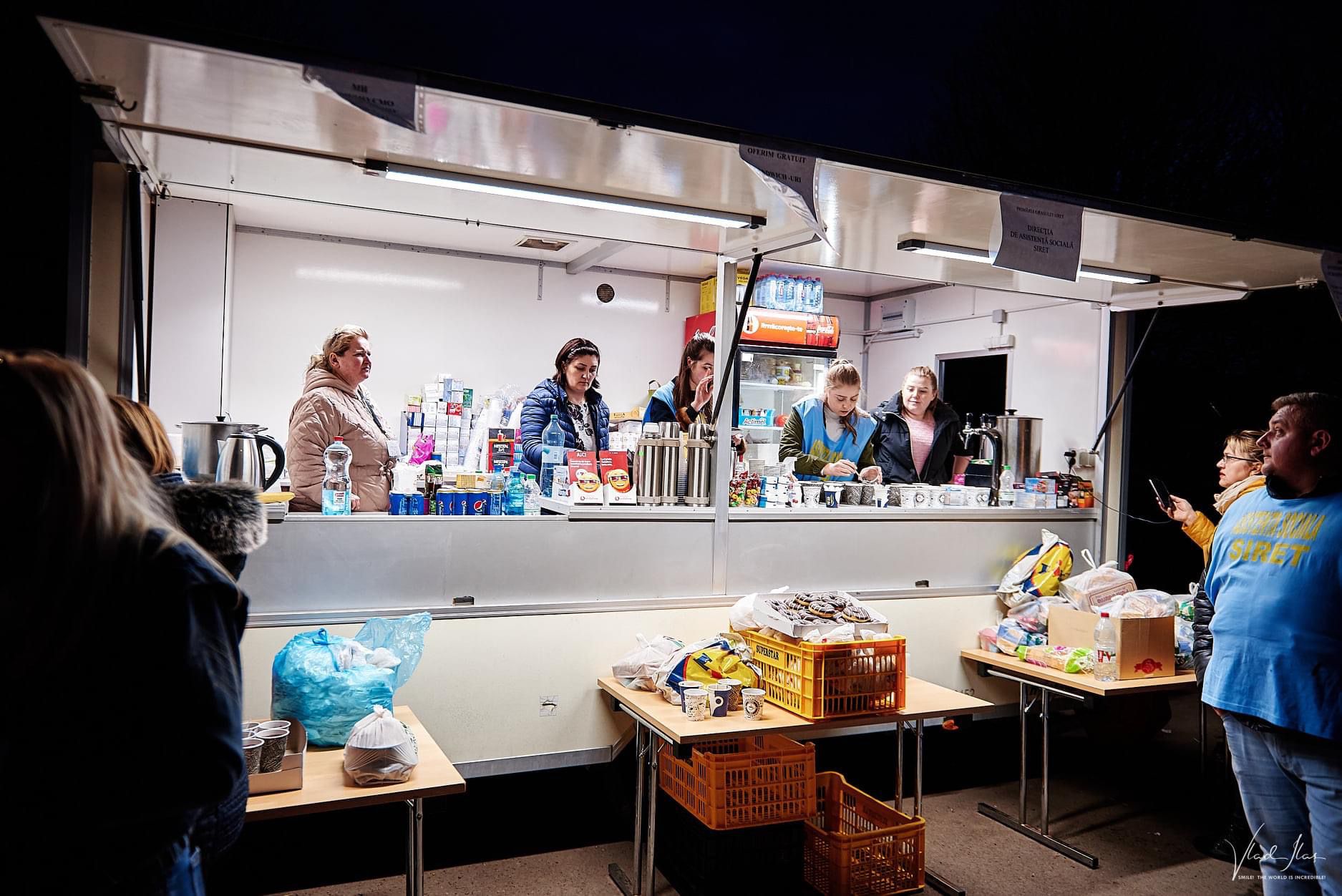 IRCT mobilises network across Europe to support Ukrainians
Following Russia's invasion of Ukraine in February, The International Rehabilitation Council for Victims of Torture (IRCT), a grantee of SRT since 2005, responded to the urgent and widespread need for psychosocial and medical support, humanitarian assistance, and care for caregivers by mobilising their network of 160 members. 
In a statement on the organisation's website at the time, Lela Tsiskarishvili, IRCT President and Executive Director of the Georgian Centre for Psychosocial and Medial Rehabilitation of Torture Victims (GCRT), said, "If Russia occupies Ukraine there will be torture on a massive scale against anyone who resists."
A report from Human Rights Watch in May 2022 confirmed these predictions. According to the investigation, "Russian forces controlling much of the Kyiv and Chernihiv regions in northeastern Ukraine from late February through March 2022 subjected civilians to summary executions, torture, and other grave abuses that are apparent war crimes." 
The current atrocities do not exist in isolation and surface generational trauma for many affected. As Tsiskarishvili said in a video on the organisation's website, "For a lot of us it's not just a Russian invasion of Ukraine, but it revives the historical traumas of the Soviet rule." 
In response, IRCT members across Europe and beyond organised to bring their expertise in torture, trauma and PTSD care to assist refugees from Ukraine fleeing the Russian invasion as well as Russians trying to flee Russia in the wake of the military invasion. Member organisations from Kosovo, Lebanon, The Netherlands, Spain, Sweden, Turkey, the United Kingdom and more marshaled and deployed their teams and resources to help. 
These organisations are providing everything from basic needs like food, water and shelter to care for caregivers who were dealing with burnout, interpretation services, psychological trauma training for healthcare workers, as well as advocacy and legal support.
The UN estimates that 12 million people inside Ukraine will need relief and protection, while more than 4 million Ukrainian refugees may need protection and assistance in neighbouring countries in the coming months. The IRCT member organisations are prepared to continue their coordinated efforts to provide support to the refugees as well as the refugees from Syria, Afghanistan and other countries who have fled their country or been internally displaced. 
In a statement during the video, Joris Philipsen, Managing Director, PTC-ZN, Netherlands, said, "We must not forget that there are many countries that people come from that need help." 
Return to grantee stories