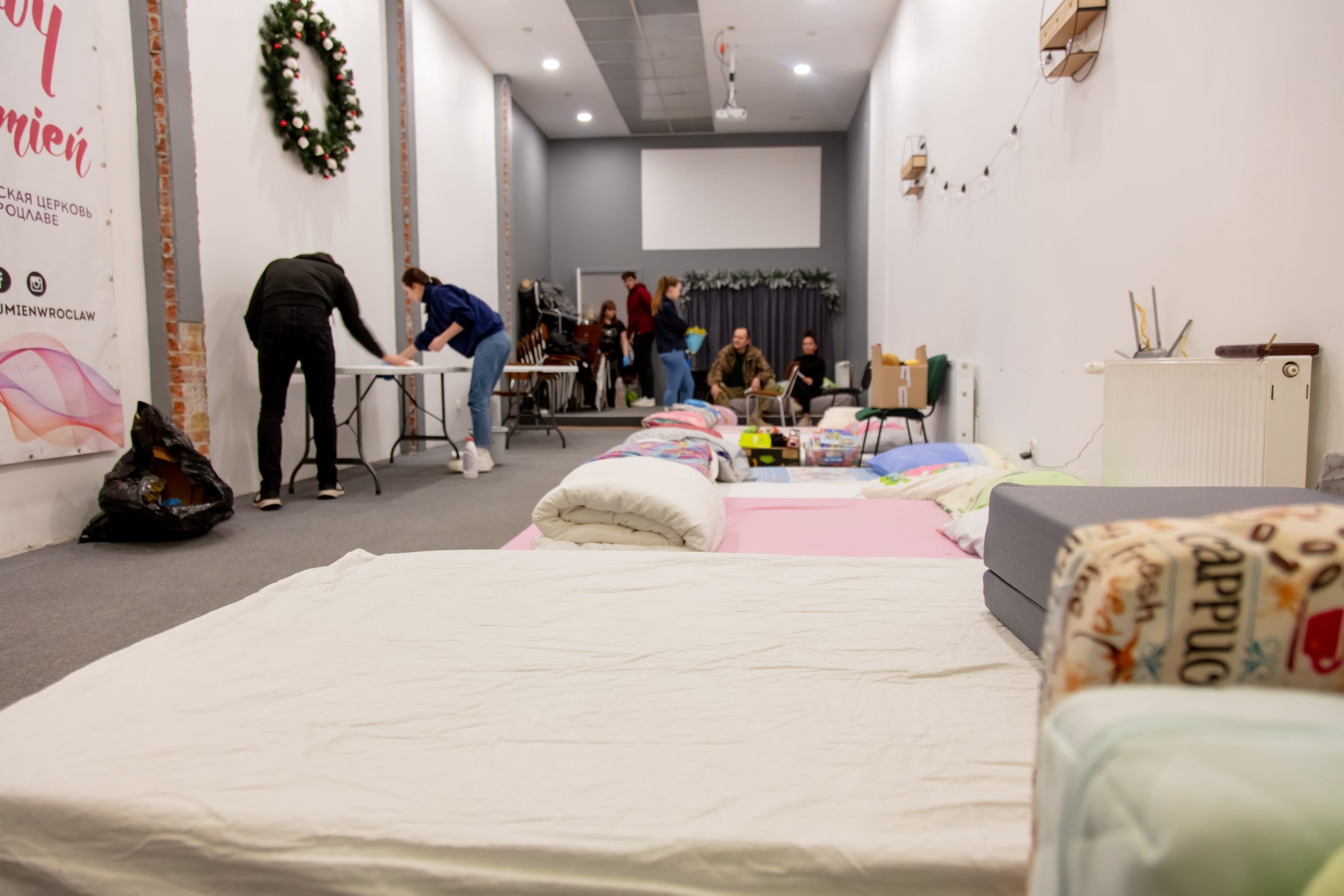 Sigrid Rausing Trust Notice
Latest update on our response to the Ukraine crisis
Since Russia invaded Ukraine on 24th February, we have been in constant contact with our grantees in the country and others directly affected. Our Chair wrote to all grantees directly affected, and made additional funds available for emergency grants.
To date we have made 20 emergency grants, totaling £1,745,000. We continue to explore needs for additional support and expect to make further emergency grants in the coming days.
Some of the latest grants we have made are detailed below:
Arts Programme
European Cultural Foundation, Netherlands: £75,000 to contribute to an emergency Ukraine Culture of Solidarity fund. The fund supports artistic and cultural work directly responding to the conflict, safe cultural spaces in Ukraine and neighbouring countries hosting artists, cultural works and activists forced into exile.
Visual Culture Research Centre, Ukraine: £20,000 to provide financial help to support basic needs for artists who are remaining in country but have lost their incomes as well as relocation costs for those who can leave.
Blyzqist, Poland: £5,000 to support their efforts to provide a welcome centre and food packages for newly arrived refugees in Warsaw, via space at the Museum of Modern Art.
Defending Civic Space
People In Need, Czech Republic: £140,000 to support resettlement and integration of those affected by the conflict and their families.
Araminta, Germany: £230,000 to support resettlement and integration of those affected by the conflict and their families in safe European countries over a period of one year.
Transparency and Accountability
Bureau of Investigative Journalism, UK: £90,000 to support the expansion of its Enablers project, which seeks to expose the role of the UK's service industry in supporting global corruption.
Women's Rights
Global Resilience Fund, UK: £30,000 for direct grantmaking to Ukrainian young feminist groups.
Xenophobia and Intolerance
Artemisszio, Hungary: £70,000 to hire a further employee with Ukrainian language skills and support the running of its community centre, and to support refugees' evolving needs through finding accommodation, social and employment opportunities.
Halina Nieć Legal Aid Center, Poland: £55,000 to support their Legal Task-Force for Unaccompanied and Separated Children from Ukraine, which aims to secure the status and well-being of unaccompanied and separated children.
Earlier grants include:
Truth, Justice and Memory
Ukrainian Helsinki Human Rights Union, Ukraine: £75,000 to support the organisation to continue to play a leading role in efforts to document war crimes in Ukraine and advance accountability.
Detention, Torture and the Death Penalty
International Rehabilitation Centre for Victims of Torture, Denmark: £160,000 to assist national groups in Hungary, Moldova, Romania and Poland to step up and sustain their provision of psychosocial and medical support, humanitarian assistance, and care for care-givers. Also to support some remote provision directly by IRCT.
Women's Rights
Urgent Action Fund, USA: £120,000 to support Ukrainian women human rights defenders and their families, including through relocation.
Ukrainian Women's Fund, Ukraine: £100,000 to support women's rights groups provide humanitarian assistance.
LGBTI Rights
Insight, Ukraine: £48,000 to help LGBTI people escape from the frontlines and also provide food, shelter and other forms of support in various parts of the country. Supporting hotlines offering psychological support, legal aid and consultations, relocation to Western Ukraine and relocation to bordering countries and for dedicated shelters for LGBT IDPs and refugees.
Migration and Inclusion
Association for Legal Intervention, Poland: £70,000 to provide direct legal assistance to Ukrainians, expand legal training for activists and non-asylum lawyers who are assisting Ukrainians, and further develop an online tool.
Organisation for Aid to Refugees, Czechia: £100,000 to establish regional professional support teams in each of their five regions. These teams would focus on assistance with visa applications, health care access, registration in schools, and the training and coordination of the many volunteers who have come forward.
Human Rights League, Slovakia: £90,000 to support national and local efforts to assist people arriving from Ukraine, including providing legal information and accommodation referrals, advocacy for particularly vulnerable groups, as well as re-opening the organisation's Kosice office.
Law Center of Advocates, Moldova: £75,000 to support legal advice and information; legal assistance and counselling with access to documentation, education, and social and medical services; training for smaller local NGOs with capacity to provide legal advice; and addressing hate speech.
Foundation for Access to Rights, Bulgaria: £67,000 to support provision of legal information in person and through their comprehensive online platform; scale up legal aid services; and advocate for changes to laws and practices; and refugee law trainings for non-expert lawyers providing assistance.
Return to grantee stories