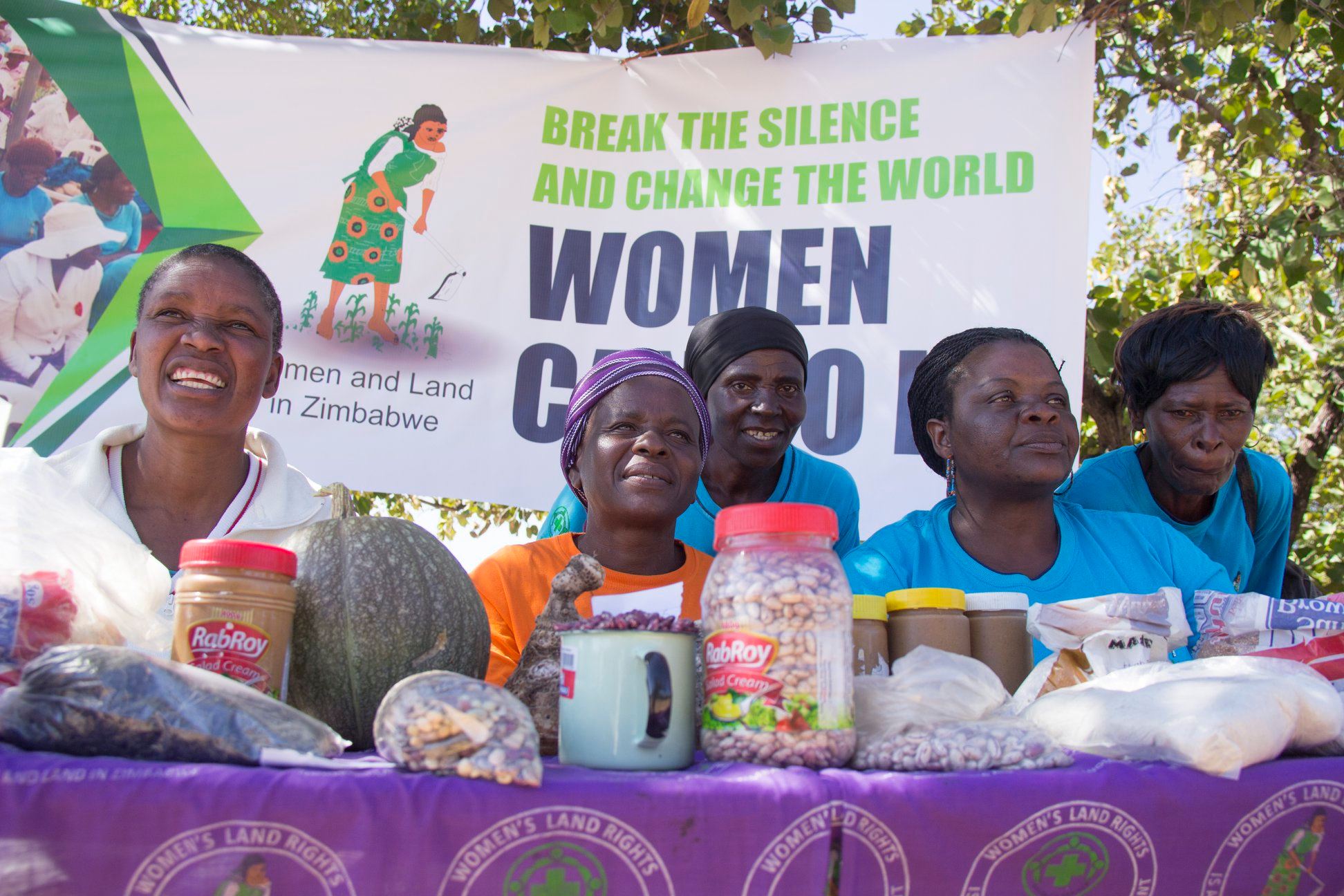 Securing women's land rights in rural Zimbabwe
Founded in 1998 in Harare, Women and Land Zimbabwe is a women's rights organisation that works to end gender discrimination in access, ownership and control over land and natural resources. It advocates with decision-makers, provides technical expertise to policy-makers and engages with the private sector and local communities. It is supported by 30,000 members who form Women and Land Committees, also known as Rural Women Assemblies, which are platforms for rural women to share skills, information and advocate for their land rights.
Approximately 80 per cent of women in Zimbabwe depend on land for their livelihoods. Their land rights, however, are insecure due to contradictory statutory and customary laws, weak implementation of policies, and discriminatory norms. What's more, they often lack knowledge of their rights. 
Women's land rights are being further eroded by land corruption and lack of coordination between the ministries responsible for allocating land for housing, agricultural and mining activities. In some communities, the Ministry of Mines is allocating mining licenses on land already allocated and occupied for agricultural purposes and displacing women (and men) landowners.
Women and Land Zimbabwe is trying to change these realities through a variety of approaches. They work with their members to secure land and natural resource rights, food and livelihood entitlements, and gender justice in policies and practices that relate to land and natural resource management. 
They not only facilitate women's access to and ownership of land but also develop their capacities for sustainable use of land. The organisation helps women further their knowledge on disaster management and risk reduction and establishes seed banks. They also advocate for women's rights in sustainable agriculture commercialisation and trade, helping to ensure that production and marketing policies are fair to women. 
Return to grantee stories