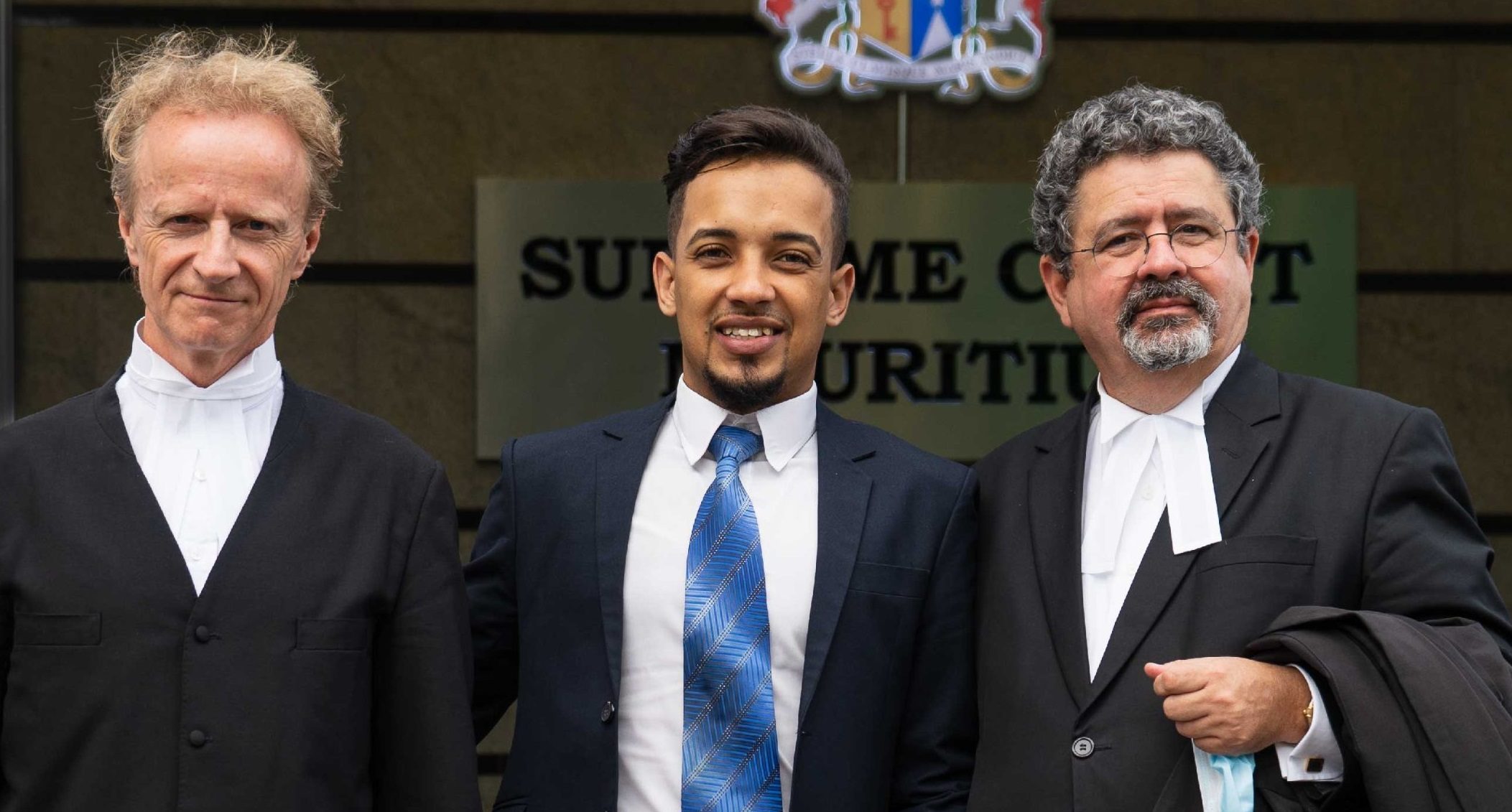 Victory for LGBTI rights as Mauritius decriminalises same-sex relations
On the 4th of October, Mauritius' Supreme Court declared a law that criminalised same-sex intimacy between men unconstitutional. SRT grantee partner the Human Dignity Trust was among those supporting the case, and noted that: "This momentous decision finally topples 185 years of state-sanctioned stigma against LGBTI people in Mauritius and sends yet another important message to the remaining criminalising countries in Africa and beyond: these laws must go."
The Human Dignity Trust began supporting this legal effort in 2015. In 2019 they supported the plaintiff Abdool Ridwan (Ryan) Firaas Ah Seek, his local legal team and leading local NGO Collectif Arc-en-Ciel to file a case, on the basis that the law breached his basic rights, including the right to liberty. On receiving the judgement, Ryan noted that it was, "an enormous relief. From today, as a citizen and a human being, I am now free to love whoever I want to without fear. Above all, it also means that the next generations can fully and freely embrace their sexuality without fear of being arrested. This victory is undoubtedly a major step towards the full inclusion of our community in Mauritian society."
This comes at a time of rising homophobia and tougher anti-LGBTI laws in some African states. Most notably, Uganda's President Yoweri Museveni signed a controversial Anti-Homosexuality law in May that imposes the death penalty for "aggravated homosexuality", with one man already potentially facing this punishment.
In July, Ghana's Supreme Court rejected a bid to block an anti-LGBTI bill that  MPs had unanimously voted in earlier in the month.
And more recently, Kenya has been experiencing protests against LGBTI rights, in response to another victory for the LGBTI community in a case involving registration of LGBTI organisations as NGOs. Despite these protests, in September, the Kenyan Supreme Court upheld its decision made in February to allow the registration of LGBTI organisations as NGOs.
The judgment in Mauritius marks the latest step in the reduction of jurisdictions worldwide that still criminalise LGBTI people, dropping from 71 to 65 in the last eighteen months. This includes 12 countries in which the death penalty was a possibility, for private, consensual same-sex sexual activity. The Human Dignity Trust has created an interactive map that gives an overview as well as in-depth detail about which countries still criminalise LGBTI people.
Return to grantee stories