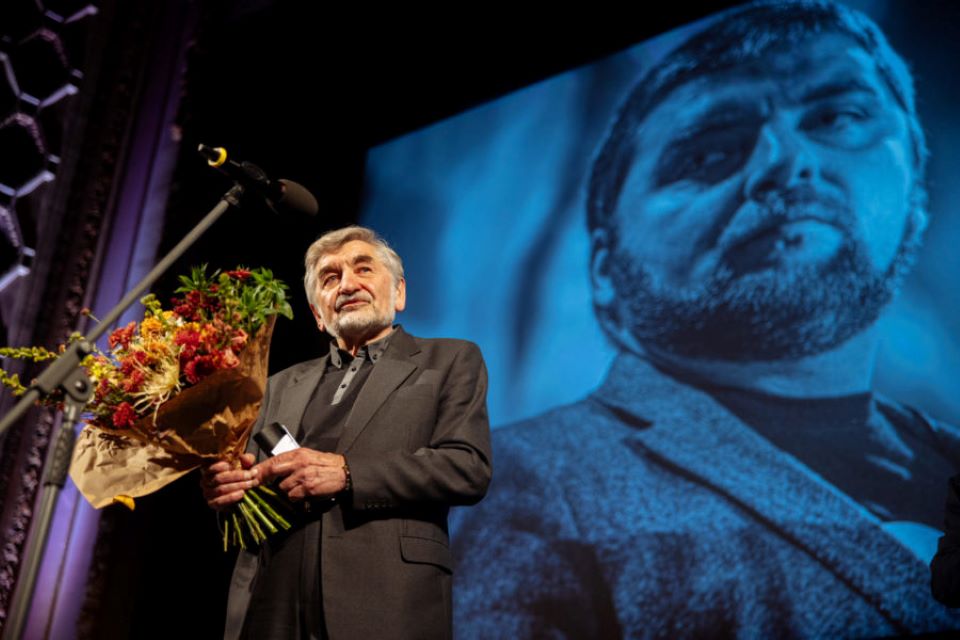 Human rights activist taken as a Russian prisoner of war wins prestigious Czech award
A Ukrainian human rights activist and journalist Maksym Butkevych, who is currently being held by Russia as a prisoner of war, has received the 'Stories of Injustice' award from our grantee, the Czech organisation People in Need.
As well as a journalist who has worked for the BBC World Service and a number of Ukrainian TV channels, Maksym Butkevych is the co-founder of ZMINA human rights centre, and the NGO Hromadske Radio, an independent radio station. For more than a decade, he has also worked to support asylum-seekers via the No Borders Project, as well as being a board member of our grantee the Social Action Centre, a Ukrainian NGO promoting equality and non-discrimination.
In June, Russian propagandists announced the capture of Maksym Butkevych, publishing a video of his interrogation. He was taken prisoner while serving with the Ukrainian army in the captured Luhansk region. Before Russia's invasion of Ukraine in February 2022, Maksym had no combat experience and had openly expressed his opposition to militarism, telling Hromadske Radio; "I have been an anti-militarist all my conscious life and remain so by conviction. But at this time, I feel in my place. These are tragic times. Everyone is doing what they can in the place they are." However, false information contained in the coverage of his capture and imprisonment reflects a Russian disinformation campaign attempting to undermine Butkevych, who has previously also been a board member of Amnesty International's Ukrainian representative office.
His parents have no contact with, or updated information on Maksym, and they fear this propaganda against him is increasingly dangerous – they hope in speaking out they can dispel it. His father Oleksander told Hromadske Radio that the propaganda allowed the Russians "to create a basis for removing Maksym from the ranks of prisoners of war and separately charging him with terrorism, an attack on the state system, or something else". He continued, "The truth is the only thing to counter Russian lies."
The 'Stories of Injustice' award has traditionally been presented to people who stood up to the communist regime in Czechoslovakia. Šimon Pánek, director of People in Need, noted that this year by honouring Maksym among the winners, they "want to express our support to all brave Ukrainians who defend their homeland".
Maksym's father Oleksandr received the award on his behalf in Prague.
Return to grantee stories